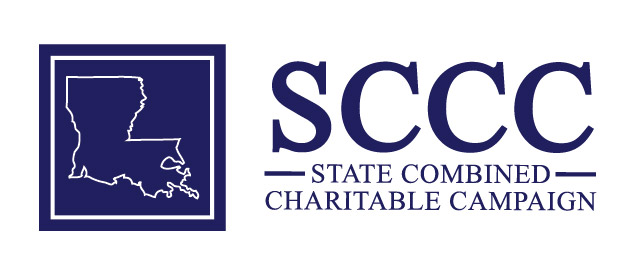 Louisiana State Combined Charitable Campaign:
The Louisiana Association of United Ways is proud to be the acting Principal Combined Fundraising Organization for the Louisiana State Combine Charitable Campaign (LA SCCC). LAUW works closely with the Louisiana Office of State Uniform Payroll to coordinate and implement this campaign throughout state agencies in Louisiana.
The LA SCCC is the only state approved charitable activity that enables payroll-deducted gifts from employees of state agencies (with payroll administered through the LaGov Human Capital Management (HCM) payroll system). Every fall, through this campaign employees are given the opportunity to designate their contribution to up to four approved, health and human service charities of choice.
Since 2014, over $2 million has been raised by state employees, benefiting nearly 130 health and human service charities through this statewide campaign.
Click here to learn more about the LA SCCC.
*Established in accordance with R.S. 42:456.A.(3) and LAC 4:III.Chapter 11.